Sugar Kingdom is the best sugar rush experience that RoseonPad launched this 2022. Fill your portfolio with the colors of a 🍭 rainbow lollipop by participating on our partner activities. 
Spin and Stake to win a share of the $38,000 reward pool!
🍬 SPIN 2 WIN
Roses are red, Violets are blue.
Redeem 5 points, 
You might win, who knows?
Use your freely earned Rose Points on Spin2Win to have a chance to win $CANDY. A total of $1,000 CANDY will be available.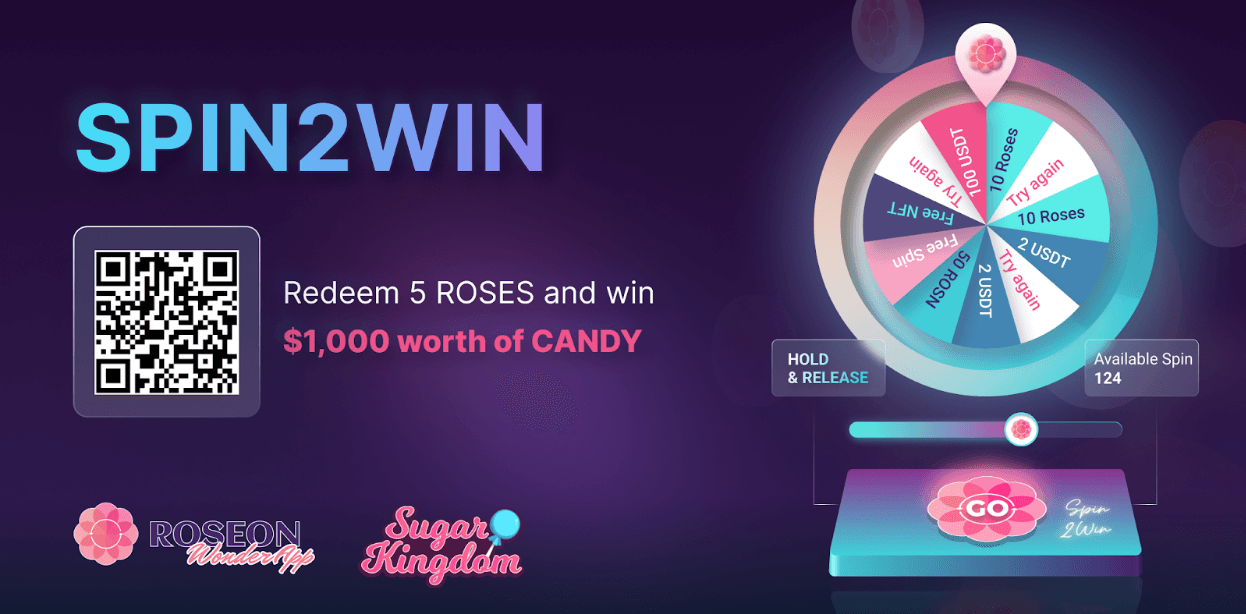 🍬 LOCKED STAKING
Paper hands lose and diamond hands always win. Enforce security on your $CANDY earnings by locking them on our Savings Pool. Come back later for huge rewards.
Stake $CANDY
Earn $CANDY
Locking period: 90 days
Fixed APR: 100%
🍬 $CANDY FARMS
Get a headstart in the Sugar Kingdom economy by earning some of their secondary token – $CHOCO.
Deposit: $CANDY
Earn $CHOCO
Start Date: February 10th, 2022 09:00 UTC
End Date: May 11th, 2022 00:00 UTC
Higher flexible rewards
Users can unstake anytime
CHOCO can't be withdrawn within 3 months, until further notice
Digital characters or avatars using computer graphics (CGI) is basically what a Virtual Influencer is.
Roseon and Cowboy Snake have partnered to keep our users' wallets full with the $48,863 in COWS reward.
Want to hang-out with your friends at Starbucks? Pay with $ROSN. Thinking of buying that new item on your favorite game? Buy game credits with $ROSN. Planning for your next travel destination? Book your hotel and flight with $ROSN.