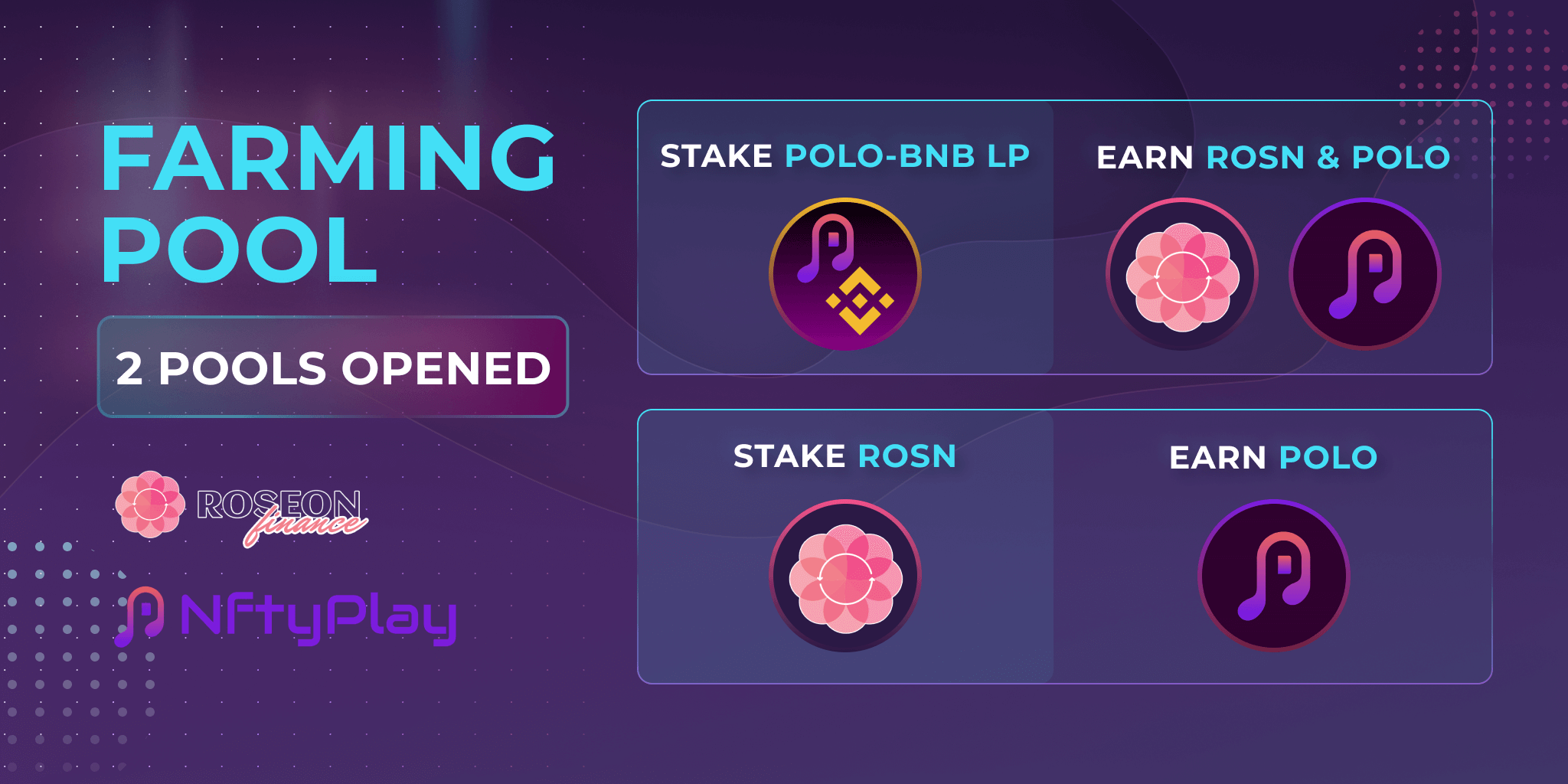 To celebrate the partnership with NftyPlay, Roseon Finance lists the POLO and POLO-BNB LP tokens, and introduces the LP Staking with Dual Rewards. Anyone can easily take part by staking POLO-BNB LP tokens in our app to earn $POLO and $ROSN. Details of the LP Staking with Dual Rewards pool below:
Deposit: POLO-BNB LP

Earn: $ROSN and $POLO

Term: 60 days

Total Rewards: 1,000,000 $POLO and 20,000 $ROSN
We will also launch another farming pool, which users can stake $ROSN to earn $POLO with attractive returns:
Deposit: $ROSN

Earn: $POLO

Term: 60 days

Total Rewards: 250,000 $POLO
How to join LP Staking pool
1. How to obtain tokens
2. Add liquidity to the Pool on PancakeSwap 
Type the amount of token you want to supply, click Supply and Confirm Supply.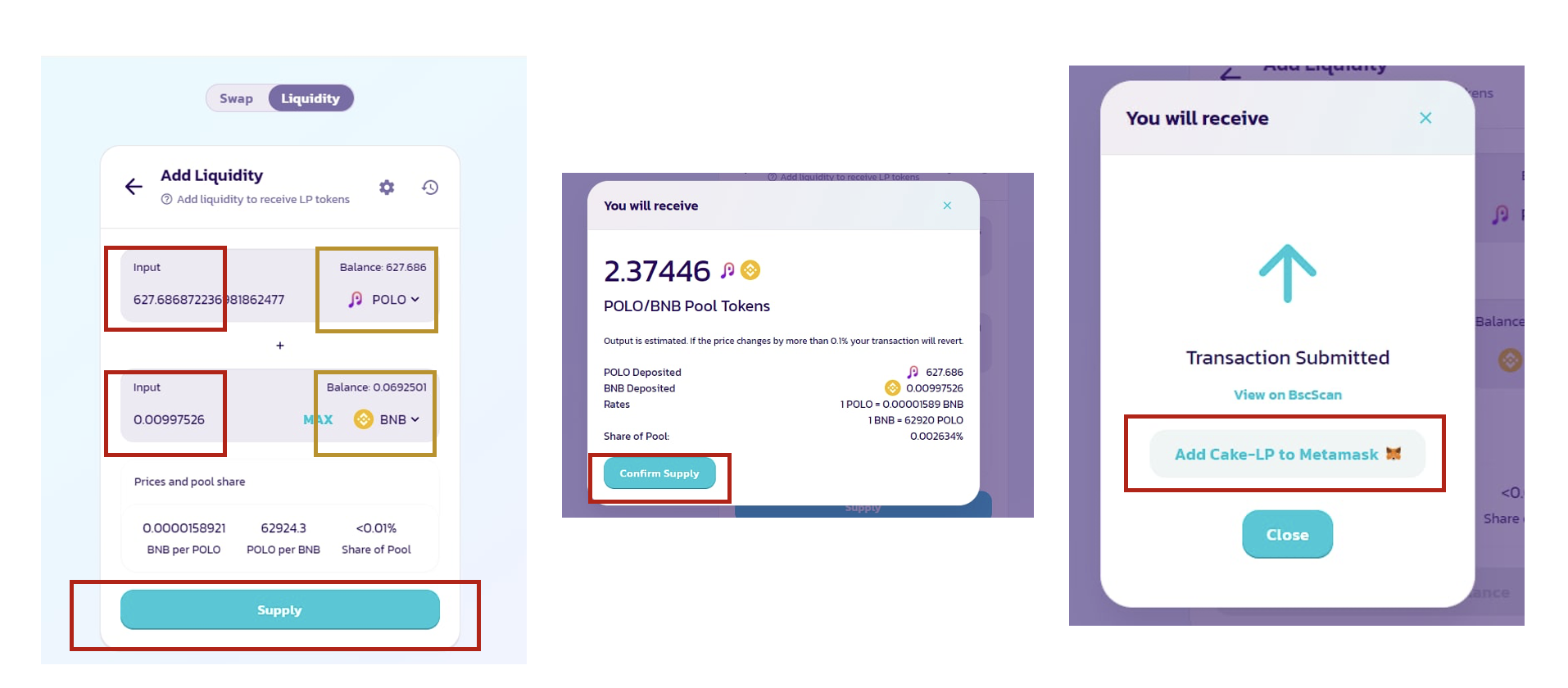 Add purchased tokens to your MetaMask wallet, click on Assets, and click Add Token.
Paste token contract address:

POLO-BNB LP contract: 0xf99a5f62587a2f0d3d54ff09111a9e7da421f5a9

Click Next and Add Tokens.
Now you will be able to see your LP tokens in your MetaMask wallet. Remember they are BEP20 tokens, for the Binance Smart Chain
3. How to farm your LP tokens in Roseon App to earn dual rewards
In Roseon App, copy or note down your LP address
In Metamask, send your LP token to the Roseon LP address
In Roseon app, click on Invest and click Farm on LP Pool
In Roseon app, enter the amount that you want to farm, click Farm
About Roseon Finance
Roseon Finance ($ROSN) is a mobile yield aggregator that manages your crypto + NFT portfolio and optimizes yield across DeFi and CeFi networks. Acting as the gateway to DeFi, Roseon Mobile is a crypto finance app that is available on both Android and iOS and was built to help onboard new users to DeFi with its customer-centric design. Roseon has its own utility token $ROSN, with a total supply of 100 million, which is used for staking, transaction fees, and participating in tiered products and services on its mobile app.
As of this writing, our token price is down by 85%. On the brighter side, Roseon is in a better situation than ever before.
Before applying for any course or university, we'd often hear statements like 'Follow your dreams' or 'Choose a career that will get you rich'.
The crypto markets have crashed hard, there's much panic among the investors, and many people are seeing their first bear market.